The Scientific Advisory Board (SAB) of SIRIC ILIAD met on 16 & 17 September 2021
The International Scientific Advisory Board (SAB) met on 16 & 17 September 2021: review and improvement perspectives
The role of the Scientific Advisory Board is to advise SIRIC ILIAD and to help it define its orientations. It is thus responsible for evaluating the quality of the SIRIC's research work, its organisation and its strategy.
The 2021 International Scientific Advisory Board (SAB) is made up of five internationally recognised researchers with expertise in each of SIRIC's three integrated research programmes: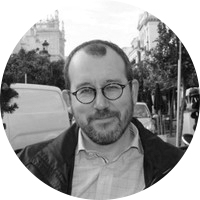 The SIRIC SAB met for the first time on 19 and 20 September 2019 in Nantes and then a second time on 16 and 17 September 2021.